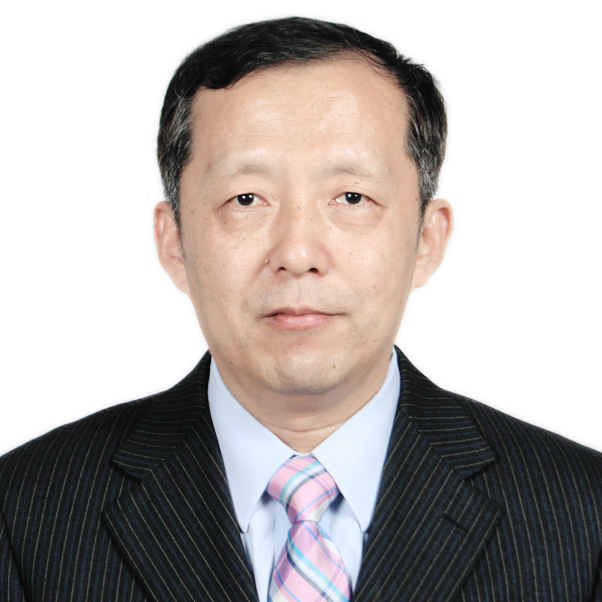 Professor, Supervisor (MPhil, PhD)
Shandong Provincial Key Laboratory of Preparation
and Measurement of Building Materials
University of Jinan
No.336, West Road of Nan Xinzhuang, Jinan 250022,
Shandong, China
Tel: 0531-82765637
Email: chengxin@ujn.edu.cn
Xin Cheng earned a B.S. (Shandong Building Material Institute, currently known as University of Jinan, 1982) in inorganic material engineering, MPhil. and Ph.D. ((Wuhan Institute University, currently known as Wuhan University of Technology, 1987, 1994) in inorganic non-metallic Material. He was appointed as a full professor in 1996. He has been the vice president, president and chancellor of University of Jinan in 2001-2004, 2004-2015, and 2015-2018. He is the director of Engineering Research Center of Advanced Construction Material, Principle Investigator of Overseas Expertise Introduction Project for Discipline Innovation (Ministry of Education, 111 Project) -- Advanced Cementitious Material, the Taishan Climbing Scholars, Case-by-Case Top Outstanding Talent of Jinan. He was conferred State Technological Invention Award (Second-class, twice) and Provincial Scientific and Technological Award (First-class, three times). He granted more than twenty research funds, including the National Key Basic Research Program of China (Pre-research project), the National Key Research and Development Program of China, National Natural Science Foundation of China, National Defense Foundation of China, etc. He He has authored and co-authored more than 180 refereed journal publications (SCI cited), published 3 books and issued more than 80 patents.
Awards
· State Technological Invention Award, second-class, Complete fabrication of cement-based piezoelectric composite material and device and its application in concrete, Dec. 2016, PI
· State Technological Invention Award, Second-class, fabrication of Ba(Sr) calcium sulphoaluminte cement and its application in marine environment, Nov. 2010, PI
· Scientific and Technological Award for Buidling Material,first-class, Complete fabrication of cement-based piezoelectric composite material and device and its application in concrete,Jan. 2016, PI
· Provincial Technological Invention Award, first-class, Study on high performance alite-calcium sulphoaluminate cement and its manufacturing techniques, Apr. 2007, PI
· Provincial Scientific and Technological Progress Award, first-class, Study and preparation on Ba-bearing sulphoaluminate cement, Sep. 2002, PI
· Provincial Scientific and Technological Progress Award, second-class, Study on the production of Portland cement with Barium-Copper multi-mineralizer, Nov. 2004, PI
· Ministerial Scientific and Technological Progress Award, second-class, Structure and Properties of Ba(Sr)-bearing calcium sulphoaluminte based on quantum chemistry study, Feb. 1997, PI
· Provincial Scientific and Technological Progress Award, first-class, Study and preparation on calcium-sulphoaluminate-cement-based renovation material and its engineering application, Sep. 2002, participants
· Best Patent Award of Jinan,second-class, Ba-bearing alite-sulphoaluminate cement, Jan. 2007, PI
Technical committees
Director, Science and Technology Education Committee, China Building Material Federation
Vice chair, The Chinese Ceramic Society
Chair, Shandong Ceramic Society

Executive director, China Building Material Federation
Member, Academic Committee of the State Council, The seventh material science and engineering discipline appraisal group
Member, Ministry of education, education steering committee of inorganic non-metallic material major for college and universities
Honors and other professional activities
State Council Expert for Special Allowance, 2000
Outstanding Young and Middle-aged Expert of Shandong, 2005-2015
Expert of the Taishan Climbing Program, 2011-2016, 2019-2023
National Renowned Teacher, 1998
Expertise Talent of Shandong, 2007

Principle Investigator of Overseas Expertise Introduction Project for Discipline Innovation, 2017
Case-by-Case Top Outstanding Talent of Jinan, 2019
Director of Engineering Research Center of Advanced Construction Material, 2007
Books
Xin Cheng, Barium (Strontium)-bearing calcium sulphoaluminate cement, China Science Publishing & Media Ltd, 2013
Xin Cheng, Cement-based piezoelectric composite materials and their application, China Science Publishing & Media Ltd, 2018
Xin Cheng, Novel cementing material, China Building Materials Press, 2018